St Leonard's is a church that seeks to be at the heart of our community – in so many ways!
We seek to introduce people to the love of God, Father, Son and Holy Spirit and to extend a Christian welcome to all. We'd love to welcome you to our services or other activities.
We meet to worship every Sunday morning at 10am, with a midweek communion at 9.30am on some Wednesday mornings. As we are currently in a vacancy (without a permanent vicar) some services are different so please check the diary below for more information.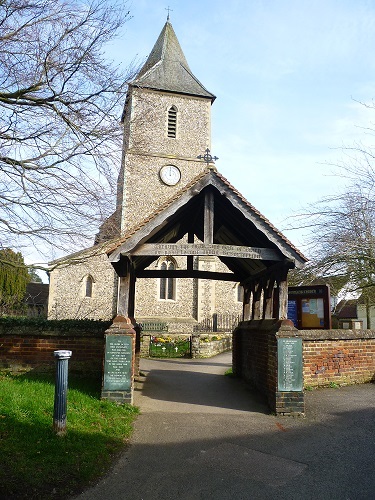 If you're planning your wedding, please give us a call. We would love to hear from you. You don't have to be churchgoers or live locally to be married in church!
If you'd like to have your baby christened, or simply to offer
thanks for their safe arrival,do contact us so we can talk to you about it.
And, at the end of life, we offer Christian funerals
tailored around the wishes of the deceased. Unlike at a crematorium, we have no restrictions on the length of service. Please contact us direct or via your undertaker.
The church is usually open to visitors from 9am to 3pm Monday to Saturday,
and from 11am to 6pm on Sunday. Drop in for a chance to pray, reflect or
look around the historic church.
For information on our Safeguarding policies, please click here.
Pray with us and for us as we seek to see God's glory
ever more present in Sandridge, Jersey Farm and beyond.
Anne Peck and Jenny Dundon, St Leonard's Church Wardens