Welcome to St Leonard's Church, Sandridge.
Following the recent government announcement, St Leonard's church will be open for private prayer on Wednesday and Sunday afternoons between 2:00pm and 4:00pm from Wednesday 17th June.
We are doing everything we can to minimise risk and to keep everyone safe. In return, please can you play your part by keeping to the strict social distancing arrangements in place and to take all sensible precautions. Thank you. You can find a link to our risk assessment here:
/welcome/re-opening-risk-assessment/
Worship and Prayer
United by the Holy Spirit, we worship as 'Church at Home', to which you are really welcome -
Church Family News
FEED Food Bank - St Albans
If you are in difficulty or needing help with accessing food for yourself or family please contact us (see number below) or FEED programme here.
We can't give donations with our FEED box in church yet, but please donate directly through Bankuet, the Feed programme's preferred way of receiving donations. BANKUET will not only deliver those items they're in need of, they'll also deliver them when the food bank need them as BANKUET can guarantee delivery on all the items needed. DONATE THROUGH BANKUET or you can drop off food at FEED Donation Points at St Albans stores of Sainsbury, Morrisons and Waitrose.
Spiritual Encouragement
Many of us want to pray at a time like this. But we don't know how. No one is 'good' at praying. Its more like the cries of a toddler's first words, than an exam. Here are ways to be still and know that God is is listening and closer than we can imagine:
Ten minute meditations with music, bible passage and prayer: pray-as-you-go.org and for lockdown specific prayers click here - pray as you stay.
Morning and evening daily prayers are said by many, click here to join in : create a prayer space at home and perhaps light a candle if safe to do so or light a virtual one.
We pray this week particularly for the black and minority groups who are being worse effected by the virus and for scientists and NHS staff seeking a vaccinne, for the couples who have had to cancel their weddings and the families who have to wait to celebrate their child's baptism.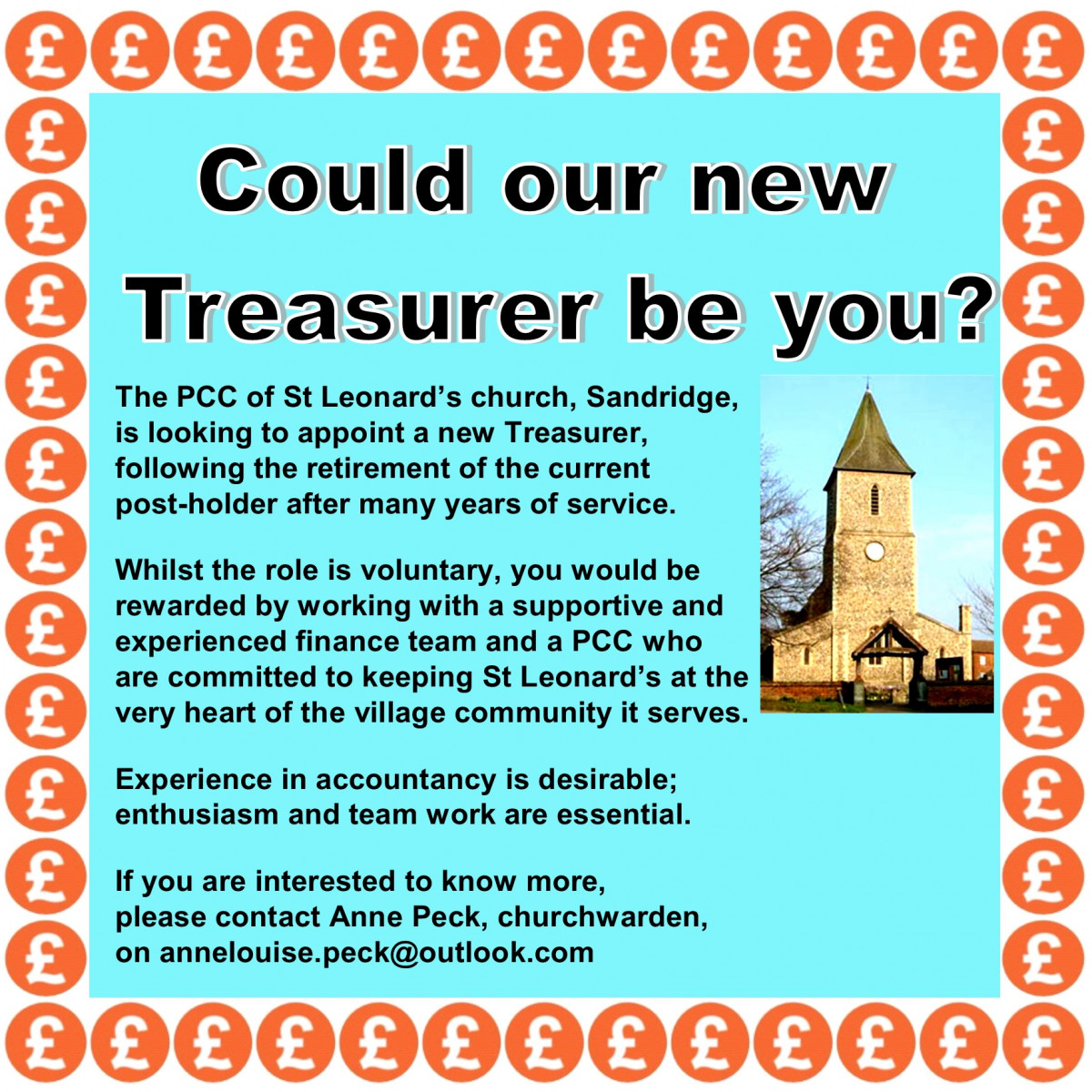 We would love to hear from you via email or phone call, especially if you are feeling lonely, anxious and fed up, which I'm sure we all will at times. I will keep you updated as we go, but for now, sending this with my prayers and love,
Kate
Rev Kate Daymond, Assistant Curate,
St Leonard's, Sandridge revdaymond@outlook.com / 07305415057
Facebook page @StLeonard'sChurchSandridge or on Twitter @StLeonards2016
This month's Parish Magazine is available in digital format only, request a copy from Christine Nutton christine@nutton.org.uk