Welcome to St Leonard's Church, Sandridge
We are a group of ordinary people taking the extraordinary promises of hope in Jesus and living out those promises in Sandridge and Jersey Farm. We are an inclusive church, you're welcome wherever you're from and whoever you love. We're open for private prayer on Wednesdays and Sundays 9.30 - 3.30pm.
As a church family we gather for our last Zoom Church at Home on Sunday at 10am -click here for Zoom Invitation link. Joining together to be refreshed in faith, pray for the world and feast on God's reviving word.
Christingle Service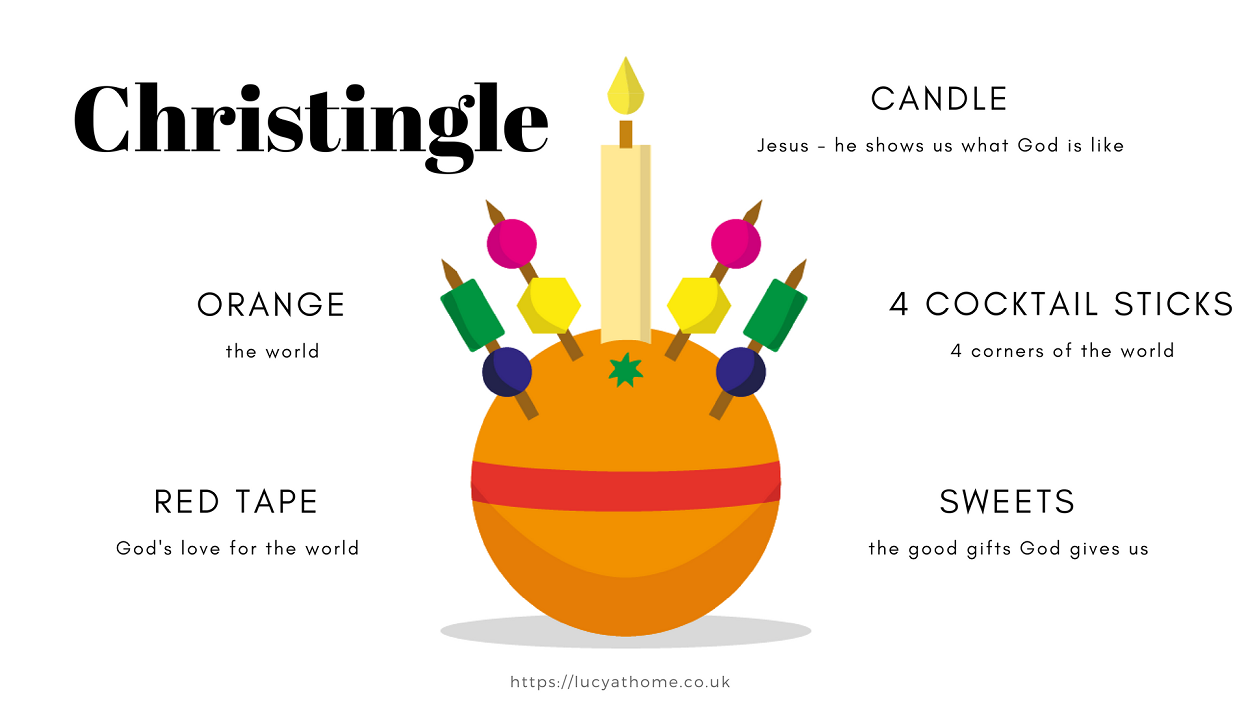 IN CHURCH 6th Dec 10am
Shining light into darkness with the support of the Children's Society. This All Age Craft Church is for everone, children please bring a grown up (with a mask) and everything else will be provided for you to take a Christingle to take home.
For those unable to join Zoom or in person church services Daily Hope offers music, prayers and reflections as well as full worship services from the Church of England on a telephone line – available 24 hours a day on 0800 804 8044.
Our christmas programme is out shortly here's some dates for your diary -
6th December 10am Christingle All Age Craft Church for all ages, 45 mins.
19th December -2nd Jan A Christmas Trail in the church yard telling the Christmas story with prayers to take home.
19th December 4pm Christmas Piano solos and duets with Emma Adlard and Stephanie Rawlins.
23rd December 9.30 am Traditional Communion as usual, 30 mins.
Christmas Eve 10-4pm Journey to Bethlehem – opportunity for the whole family to pause and reflect before Christmas day – a trail telling the Christmas story with interactive crafts, open all day.
Christmas Eve 11.30pm Midnight Mass, the First Communion of Christmas with choir sung carols, 40 mins.
Christmas Day 10am All Age Family Communion service celebrating the birth of Jesus Christ, with choir & carols, 45 mins.
27th December 10am Communion service, 1 hour.
Living in Love and Faith: A project focusing on Christian teaching and learning about identity sexuality relationship and marriage has been published. It's an important project set up by the House of Bishops to look at the whole framework of relationships, for more details go to https://www.stalbans.anglican.org/landmark-living-in-love-and-faith-resources-published/.
Comfort and Joy Advent Activity Calendar- Countdown to Christmas – available now to download here with activities to give and receive comfort and joy.
We would love to hear from you via email or phone call, especially if you are feeling lonely, fearful or sad, which I'm sure we all will at times. I will keep you updated as we go, but for now, sending this with my prayers and love,
Kate
Rev Kate Daymond, Assistant Curate
St Leonard's, Sandridge revdaymond@outlook.com
/ 07305415057
Facebook page @StLeonard'sChurchSandridge or on Twitter @StLeonards2016
This month's Parish Magazine is available in digital format only, request a copy from Christine Nutton christine@nutton.org.uk